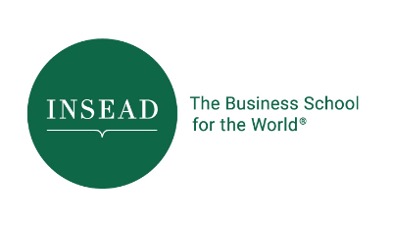 As you probably know, INSEAD's Executive MBA is among the best in the world. As such, it's not easy to get into. Below, you can find some tips that come directly from  INSEAD's admission's officers. If you want more help feel free to contact us- our success rate is 100% for the years 2020 and 2021.
-Dan Haug, Founder of Vincia Prep 
An INSEAD Executive MBA offers a lifetime of returns, both professionally and personally, but it is also an investment that needs to be carefully considered and planned.
If you are currently considering an application to the Executive MBA programme, please find below some tips on how to finance your programme and pointers on how to boost your application:
What are the options to finance an EMBA?
One of the important steps in your EMBA preparation is to gain your employer's support, as the programme requires a sustained commitment over 14-17 months but also offers significant benefits to both you and your organisation. You will take your new skills, knowledge and motivation back to work after every module, and can even work on a strategic project during your time at INSEAD. Consider building a business case to demonstrate these benefits to your manager and discuss different options of support.
If full or partial sponsorship is not an option, most participants fund their EMBA through a combination of loans and personal savings.
To complement this, candidates can apply for one of INSEAD scholarships based on diversity, financial need, special attributes such as entrepreneurship or non-traditional backgrounds, as well as scholarships dedicated to women.
What type of profile is INSEAD Executive MBA looking for?
Below some details on the four admissions criteria INSEAD looks for:
Seasoned Executives with a minimum of 9-10 years work experience, including substantial experience in managing high-level projects or leading teams
Candidates with an international outlook and experience in working abroad or in a global role, having a cross-cultural understanding
Candidates showing a strong academic aptitude and a desire to grow intellectually
Individuals willing to contribute to the class discussions, share their insights and be open to feedback with the objective to improve the way they work, lead and communicate
How to write impactful essays? 
There are five essays as part of the application form: three essays around your career and job description and two personal essays, where you should highlight your achievements and your motivation to join the EMBA.
While drafting your essays, reflect on why the EMBA is the right option for you at this stage of your life and of your career, what  you are expecting from the programme and what are your real objectives for applying to an EMBA. This work of self-assessment is necessary to confirm your motivation and to show the admissions committee that you are well aware of the programme,  as well as your strengths and  areas of improvement.
As for your professional experience and current role, make sure to share a few detailed examples of your responsibilities; if your path shows some unusual career moves or gaps, genuinely explain the reasons of your choices.
Your personal essays should be a true description of yourself, your values and what is important to you; the committee looks for both brilliant and humble personalities who will contribute to the diversity and spirit of the class so make sure you talk about your achievements but also which parts you need to improve.
Additional tips:
Essays should not exceed 300 words so select items that bring value to the class
If possible, have your essays proofread by someone outside of your professional environment
Give yourself time: you are not only writing essays to a business school, you are building the next part of your career and of your life
What assessment options to choose?
We accept three Assessments: GMAT, GMAC Executive Assessment (EA) and the INSEAD Assessment.
We do not specifically recommend any of these but candidates usually opt for the EA or INSEAD Assessment. The format and logistics of each test is different so you may choose the one that fits the best with your schedule. Regardless of which assessment option you choose, you will need to set aside sufficient time to prepare and practice.
How to select the persons who will write recommendations?
We require two recommendation letters which will need to be completed by your chosen referees through online forms. These should be written in English by individuals qualified to comment on your professional achievements and your career potential. We recommend that one of the recommendations comes from one of your direct managers; the second one can come from a former supervisor, an important client, a partner or a mentor.
 As your recommenders are usually busy and might need time to complete the forms, we recommend you start the process well in advance of your submission deadline. 
EMBA Admissions are working with a rolling process and will consider your file as soon as they receive it. While it is important to take time to prepare your file, it is also recommended to apply early.
Please reach out to us with any questions or concerns prior to your application.
 
To get more information on EMBA financing and admissions, you are warmly invited to attend the INSEAD exclusive Online EMBA Session on June 28 at 5pm CET. This event will give you quality time to meet with Irina Schneider-Maunoury from the Financing Department, Pierrette Doz-Perdrix and Claudine Frossard from the EMBA Marketing and Recruitment team. To join this event, please register on this link Tips to finance the EMBA and prepare a strong application