Secure your GMAT score
Top Masters programs in management, MBAs, and EMBAs all require an excellent GMAT score. However, there are more than 250,000 students from all over the world that want a 700+ on the GMAT and fewer than 10% of students will manage to reach this level. With our group GMAT courses and private tutoring though, you'll get the edge that you need for the score that you want.
GMAT group courses
Group courses are a good way to keep yourself motivated during the arduous process of studying for the GMAT exam, the first step towards getting into your desired MBA or Masters program. GMAT courses will work well for you if you're starting out with a near average ability level and you have at least two months to study.
GMAT tutoring
Getting a GMAT tutor is the fastest and most flexible way to study for the GMAT. You should go for GMAT tutoring if your business school deadline is soon and you need to prepare for the GMAT in Paris as quickly as possible, if you're really strong academically, or if you really struggle with the GMAT math or verbal sections.
Working with the best teachers in Europe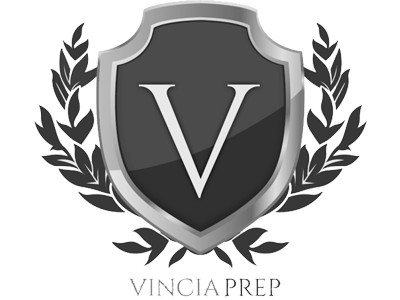 Regardless of whether you choose a group class or private tutoring, you'll get help from some of the best GMAT teachers in Europe and the only BeattheGMAT.com (BTG) certified teachers in Paris. (BTG is one of the world's largest GMAT help websites). Our teachers not only achieved top GMAT scores themselves, but they're also talented educators who will help you understand difficult subjects that you've never felt comfortable with and excel in areas where you're already strong. This is why we were selected by École Polytechnique and by GMAC, the creator of the test, to present the GMAT (see below for more details).
Testimonials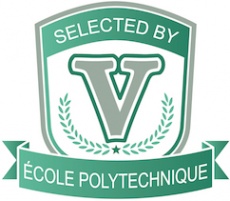 Vincia Prep's participation in our workshop was instrumental in helping our students learn more about standardized tests required for admission to top graduate programs. The Vincia Prep team knows the ins and outs of the various exams, and they shared excellent tips, while explaining how to analyze and respond to the exams' various questions. Their communicative approach, combined with their top-notch preparation, facilitated students' participation and allowed the team to tailor their messaging to our students' needs.
Shaun Cavaliere
Interim Dean of Students
After Vincia's Admissions and Standardized Testing workshop at
École Polytechnique's Bachelor Program 2018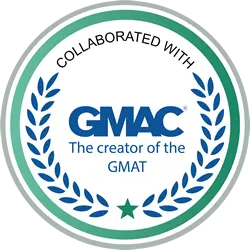 Then in 2019, GMAC™, the creator of the GMAT, selected Vincia Prep to present the GMAT to French students during their webinar.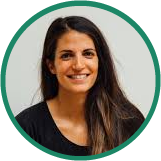 Jane D.
80 POINT improvement
GMAT SCORE: 720
Admitted to:

Here are the two main things about Dan and his team:
1) They are incredibly good at what they do.
2) They really care about accompanying you to reach your target and they will go the extra mile for you.
They care about you as a person. Their help was invaluable in transforming my dream of getting accepted into the Stanford MBA a reality. I started my application process with the goal of getting a GMAT over 700 to apply to top 5 US MBAs (in deferred admission). My math was quite rusty, to say the least, but Vincia team helped provide me with the structure and the resources to create a study plan. Then I studied. But they helped me get the maximum value out of each hour I spent preparing for the test. This was invaluable: preparing for the GMAT is far from being fun. But when you are accompanied by a team that can help you make the most of it and who truly master the material, it is much easier to stay motivated and at the top of your game. Again, I want to highlight the level of expertise Vincia Prep's teachers have; they are some of the best teachers I ever had. They are able to explain to you the answer to a problem in three different ways, while being extremely good pedagogues and keeping you engaged...
Read More
Your GMAT Course Benefits
Free First GMAT course and personalized study plan

Not sure if our GMAT classes will work for you? Come by and try one of the classes out for free or

schedule a private appointment

with our top GMAT specialist who will analyse your specific case. After we know where you want to go, how much time you have to study, and what you current level is we'll come up with a plan to help get you there.
Free diagnostic test

Before we get started we'll have you take a free online practice test so that we'll have a better idea of what needs to be done for you.

Efficiency

With the help of your free analysis we'll help you avoid common mistakes that could cost you hundreds of hours of studying. During this session we'll show you that it's not only what you study, but how you study. Afterwards, you'll be able to do our 34 hour curriculum which will help guide you through the entire GMAT.

Higher score guarantee

Over the years we've never had a student that didn't improve their score from their base score. If you do our prescribed curriculum and by some supernatural power you don't get a better score on the real test we'll give you more lessons for free until you improve your score. If you do improve, but not as much as you expected, we'll set you up with our top specialist to go over your case and then set up a plan of action to help you continue improving your score.

Repeat missed courses for free

Missed a course completely? No problem. You can repeat classes as many times as you would like for three months.
In person/online mix
Not going to be able to make it to all the lessons in person? You can do part of the lessons in person and the rest online.
Replay lessons
Forgot some of the things we talked about in class? No problem! We can record your online lessons and give you access to them.
If you did in person lessons we can give you access to other recorded videos from previous lessons that we've done.
Convenient class times

All of our group classes take place at night from 7:30-9:30 P.M. and on weekends making it easy for you to come to class even if you're working full time. Tutoring is even more flexible with lessons on any day of the week from 8 A.M. to 10 P.M.
GMAT Preparation materials
With our GMAT lessons you'll get access to our patented GMAT mathematic and verbal material that combines the ideas of all the top GMAT preparation programs with our own strategies and shortcuts.
General

16 online GMAT tests
We've gone through a lot of different practice GMAT exams to figure out which ones are the best. These are the exams we'll have you use.

GMAT stopwatch
As you study you'll find out the timing on the GMAT is of utmost importance. This GMAT stopwatch will help you getting your timing under control.

Flashcards
For those people that have some free time in the metro these 300+ flashcards are a great asset.

Verbal Materials

A GMAT verbal book
That covers every section of the verbal section.

An GMAT grammar Review Book
With over a 100 tricks for extra help on the Sentence Correction section.

Verbal database with over 1500 questions

Analytical Writing Section template While the writing section on the GMAT isn't scored like the other sections it's a good idea to have a template that allows you to breeze through the writing section and still get an acceptable score. We created such a template that has proven successful with our past students.

Math Materials

5 math strategy guides
That you can work on at home that take you through all of math concepts

In class math workbook
That we'll go over during the lessons- gives you all the basics you need. As we go along we'll teach you the tricks from multiple other sources as well. Finally, after we go through the basics we'll also teach you the more advanced theory.

Math question database
That includes over a 1500 questions of Problem solving and Data Sufficiency questions.
Prices for coaching
Private tutoring
in person
Less than 14 hours
109€ TTC / hours
Between 14 and 33 hours
89€ TTC / hours
34 hours or more
79€ TTC / hours
Private tutoring online
Less than 14 hours
105€ TTC / hours
Between 14 and 33 hours
85€ TTC / hours
34 hours or more
75€ TTC / hours
Special offer
00

days

00

hours

00

min

00

sec
To maintain a high quality experience, we only accept 10 students per group class and only 9 private tutoring students per month.
There are 2 places left this month!
GROUP schedules
In person Classes:
Tuesday nights
from 19h45 to 21h45

Saturdays
from 10h to 12h
and then 13h to 15h.
Online Classes:
Wednesday nights
from 19h45 to 21h45

Sundays
from 10h to 12h
and then 13h to 15h