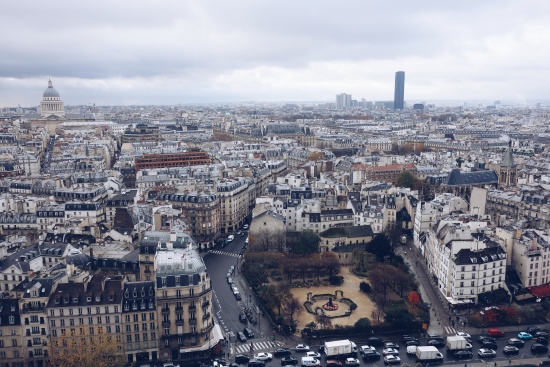 GMAT testing centers in France
As of February 2023 there are four testing centers France with two in Paris. In 2020 4 testing centers were closed including the testing center in Montreuil but a new one was opened in the 10th district of Paris. This is unfortunate since neither testing center in Paris has air conditioning now and students in many places in France will be forced to take the online GMAT. If you're going to take the test in Paris during the summer you should try to schedule your test in the morning due to the heat. You can take the test any day of the week Monday through Saturday in the morning (generally 10am) or afternoon (generally 1:30pm). Weekends are the most popular times and often need to be booked several months in advance. Otherwise, you can usually find an open time during the week if you book about a month in advance.
If you can't find a testing center with a time that works for you nearby, you may not have to travel to a different country if all of the test dates are full because people change their GMAT test dates every day.  In fact, the availabilities change every couple of hours on the official GMAT website, MBA.com.  So if you don't currently see a time that you like, check the site regularly and you may be able to register for a different time. Futhermore, you can take the GMAT test online now and you can generally find an open time slot within a couple of days which makes finding a testing time much easier.  
Cheers!
Dan
IBS GLOBAL
233 Rue du Faubourg Saint-Martin,
75010 Paris
Paris, France 
Phone:
+33 1 42 80 38 39
Pearson Professional Centres-Paris, France
Pearson Professional Centres-Paris, France
19, rue de la Voute
75012 PARIS
France
Phone:
(+33) 01 45 70 50 15
Alfea Consulting
Amexio Nord
45 Avenue de Flandre
Bâtiment 1 - Etage 2
59290 Wasquehal
Phone:
+33 3 20 65 30 50
Pole Formation Pays de la Loire UIMM
9 Rue de l'Halbrane
44344 Bouguenais
France
Phone:
+33679782018
GMAT testing Centers in Belgium
Business Training
58 Rue De La Régence
1000 Brussels
Belgium
Phone:
32 250 340 40
Global Knowledge - Mechelen
Zandvoortstraat 1
2800 Mechelen
Belgium
Phone:
[32] 15 28 78 50
GMAT testing centers in England
Pearson Professional Centres-UK Crawley
First floor
Belgrave House
Station Way
Crawley
RH10 1HU
United Kingdom
Phone:
0800 093 4520
Pearson Professional Centres-UK Docklands
3 Quebec Wharf
14 Thomas Road
Docklands, London
E14 7AF
United Kingdom
Phone:
0800 093 4520
Pearson Professional Centres-London Holborn
190 High Holborn
London
WC1V 7BH
United Kingdom
Phone:
0800 093 4520
Pearson Professional Centres-UK Watford
PEARSON PROFESSIONAL CENTRE
1st Floor, Cassiobury House
11-19 Station Rd
Watford
WD17 1AP
United Kingdom
Phone:
0800 093 4520
Pearson Professional Centres-UK Reading
2nd Floor
Havell House
62-66 Queens Road
Reading
RG1 4AZ
United Kingdom
Phone:
0800 093 4520