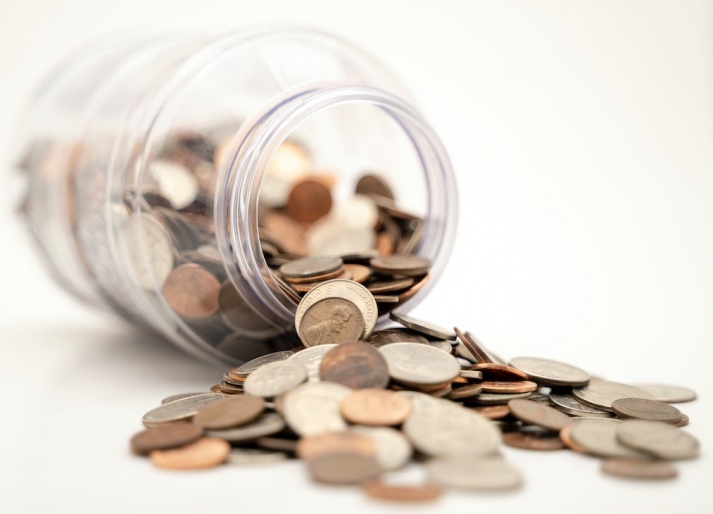 Scholarship Information: internal, external, merit and need based
What is a scholarship? And, how can I get one?
Take a moment to compare the tuition costs of two MBA programs from the American business schools Wharton and Columbia with the tuition costs for two European MBA programs from INSEAD and LBS.
For 2020-2022, the 2-year tuition totals:
Wharton's program is $160,000 (€135,000)
Columbia's is $155,000 (€131,000).
INSEAD's 10-month program is $105,000 (€89,000)
LBS's 15-to-21-month program is $114,940 (€97,000).
Of course, these prices don't include living costs of three of the most expensive cities on earth…New York, London and Singapore. Wharton's home of Philadelphia and INSEAD's European campus of Fontainebleau aren't exactly cheap either.
There's more than enough information covering how the investment in an MBA pays off, especially with post-MBA higher salaries.
For reference, here are the salaries, self-reported by MBA alumni averaging out over the 3 years following graduation and published in the Financial Times 2020 Global MBA Ranking:
Wharton Alumni Average Salary: $217,000 (€184,000)
Columbia Alumni Average Salary: $203,000 (€172,000)
INSEAD Alumni Average Salary: $183,000 (€155,000)
LBS Alumni Average Salary: $172,000 (€146,000)
Of course, admission officers can certainly point to this salary information as proof of how most student are recouping their significant investment. And, generally speaking, most top MBA programs have a "Financial Aid" Office where admitted students can speak with professionals who will offer advice and insight on how to pay for the program through loans or other types of financial aid.
It's important to note, loans are the most frequently utilized resource used to pay for tuition. And, American citizens have extraordinary and relatively easily accessible educational loan programs that can provide American graduate students with up to $140,000 in money for their education at approved schools. Additionally, there are secondary loans many students can access and borrow even more from.
With access to funds like this, perhaps it's not a surprise that American degree programs are so expensive.
After loans, there's generally not a lot of information or insight on the extremely popular subject of scholarships.
Simply put, a scholarship is a financial award that enables a student to pay tuition or associated costs for the program they are admitted to.
But, if you believe in the accuracy of the salary statistics, why would a student whose soon to be doing extremely well by earning an annual salary sometimes almost doubling what they paid in tuition, need a scholarship?
Well, beyond the obvious reason that students don't have the huge salary when they are just students paying tuition, there are a few reasons.
The first reason is need. Some students don't have easy access to loans or perhaps they or their families or supporters have not accumulated enough wealth to pay for the education. Scholarships enable a student like this to cover financial shortfalls that would prohibit them from studying.
Just as important, the second reason is retention. Admissions departments for every school are concerned with this aspect, which describes the school's ability to draw and keep the right students. In a competitive market, schools want the best students or students that create an enriching class.
Scholarships can be both a tool to attract that talent and keep it by offering a financial and reputational reward that makes admission and enrollment even more desirable.
Where do scholarships come from? Or Who pays for the scholarship?
To understand this question, its best to consider scholarships in these two classifications: External and Internal Scholarships.
External Scholarships
External scholarships are external to the school. Thus, they are generally paid by either a governmental or non-governmental organization or individuals or associations or companies who have an interest in supporting students and perhaps even the school.
An external scholarship can be real money given from an organization to the student or school on the student's behalf or instead of real money, a discount on tuition the school can enact on behalf of the student and the organization.
An example of an external scholarship paying real money to students would be the Eiffel Scholarship, which is paid for by the French government's educational promotion service, Campus France. The Eiffel Scholarship covers a small amount of living costs for young (under 25) foreign students admitted to eligible, participating programs in France. None of the schools listed in this article participate in The Eiffel Scholarship program.
A well-known Global organization that provides scholarships by discounting tuition is The Forte Foundation, which is present at INSEAD, Wharton, Columbia and LBS as well as numerous other MBA programs globally.
The Forte Foundation is "a non-profit consortium of leading companies and top business schools working together to launch women into fulfilling, significant careers through access to business education, opportunities, and a community of successful women."
The Forte Foundation does not necessarily provide money directly to these schools or to the student. Rather, the school and Forte Foundation agree upon a discount on tuition, which is passed on to the student who has been admitted to the Forte Fellowship.
To find a list of the schools Forte Foundation works with, click here: http://www.fortefoundation.org/site/PageServer?pagename=sponsors_bschool
There are other types of external scholarships but often these scholarships pertain to nationality, location, gender, race and some which, on rare occasion, are attached to the company for which a student might work or hope to work. It's impossible to list all of these scholarships because they are too numerous and/or specific in their criteria.
Internal Scholarships
Internal scholarships are directly attached to the school and most often only exist within that school.  Internal scholarship can be "real money" which is provided to the school on the student's behalf by an organization or individuals who have a vested interest in both.
So, for example, INSEAD has the Eric Sasson MBA'90D Scholarship, named after a MBA alumnus from the 1990 January intake, who is a managing partner for RedTree Capital and who funded an annual scholarship worth €15,000 to €25,000.
This scholarship "will provide outstanding individuals with limited financial means the opportunity to study at a world-class business school and will support INSEAD's aim at attracting the best talent to its MBA Programme."
While the Eric Sasson Scholarship seems to have limited criteria searching for "meritorious students of any nationality" INSEAD has numerous scholarships with more specific criteria, some of which are attached to one's gender, like the INSEAD Alumni Fund '68 Scholarship for Women or nationality, or the Annette and Wolfgang Schaefer Scholarship, which goes to Belgian or Germans with an educational/professional background from a technical field.
LBS offers similar scholarships, 47 of which are internal and several of which are extremely generous, sometimes covering 100% of tuition. Take for example, the Mo Ibrahim Foundation scholarship, which covers 100% of tuition costs of at least 1 African national.
Scholarships can also be essentially discounts, meaning no money is being provided by a benefactor. It can simply be the school determining to reduce the cost of tuition through a scholarship in an effort to secure students who meet a particular need of the admissions department.
INSEAD awards "Spot Scholarships" which are scholarships given "on the spot" for "exceptional" students. This technique can be associated with an actual scholarship funded by a benefactor or it can simply be a discount designed under a scholarship like The INSEAD Diversity Scholarship, which is a discount provided by the school. In either case, "Spot scholarships" is kind of an educational marketing gimmick by the admission department in an effort to win over and retain applicants.
LBS has a scholarship called "The London Business School MBA Scholarship for Women" which is not provided for by any benefactor except the school and is available for 10 female students with amounts ranging from $26,000 to full tuition.
The percentage of female students in an MBA classroom drive rankings like The Financial Times, which bases their rankings on the criteria of how many females are in the class. INSEAD has only 34% female students and is the only top 5 ranked program with less than 40% of female students.
So, not including INSEAD's diversity scholarship, which can be used for a wide range of profiles including female applicants, INSEAD has 7 different scholarship types specifically dedicated for female students while LBS, which has 38% female students, has 9.
What is the most important aspect for my application to the scholarship committee?
Perhaps the most important element in any scholarship application is "financial need" but scholarship committees do not award scholarships just because an applicant needs money. Rather merit or a type of profile (female, celebrity, rare experience) the admissions committee wants in the classroom must be in place along with financial need.
In other truly simplistic words, need is important and can prove the difference to winning a scholarship in many cases but there can be no need rewarded without exceptional merit that goes with it.
Two similar applicants with similar experience, GMAT scores, grades and professional background may be evenly matched except in the area of financial need. In this case, most scholarship committees will reward the applicant with financial need.
What is financial need, and how do I show it?
Need, of course, varies. There are applicants who can barely pay the fee for application and have no access to funds who simply pray for a full-ride scholarship. While there are more commonly applicants who don't make a tremendous amount, having little savings and who are unable to receive a loan that covers all costs. This applicant might even have a family or be a single parent which would significantly increase their living costs during an MBA.
If you've filled out the application, it's likely you have already given the school the information on this aspect. After all, most if not all MBA programs ask for your annual salary and any financial information they can ask for. You've probably also explained directly in the application how you plan to pay for the MBA, whether that's a combination of personal savings, loans, company sponsorships and scholarship.
Lastly, if you're American or you come from a country that has accessible and fair bank loan programs or full governmental sponsorship like Saudi Arabia has for Saudi students, it's going to be more difficult to display financial need – especially as the scholarship committee knows you have easy access to loans.
This is why applicants from developing countries without means generally receive recognition from the scholarship committee. 
Depending on the school, financial need can generally be displayed through bank statements, tax statements, salary paystubs and finally an essay describing in detail the applicant's financial situation. In this situation, it's best to approach the scholarship application as a bank loan or an entrepreneur looking for funding. You need to sell the need and its fulfillment as an investment that is strongly guaranteed.
What is merit, and how do I show it?
Scholarship committee's love the GMAT because it appears as an unbiased measurement of merit. For the most part, no one would argue that a 680 GMAT is better than a 760 GMAT. This is why the GMAT is crucial not only for admission but also for scholarship.
What is more difficult for scholarship committees is all the subjective elements in an application, which is everything besides the GMAT. This includes everything in the application such as, GPA, Recommendation Letters, Interviews, Professional experience and the quality of your essays.
In this sense, in the elements of your application for admissions and scholarship you can more precisely communicate and deliver perspective on challenges and accomplishments. Perspective comes from knowing as much as you can about the school and program and how precisely your profile is unique and contributes to it.
The subjective elements are difficult to measure and a school may try to quantify these elements into numerical scores, perhaps making it a little easier and less chaotic.
But still, the scholarship application process is almost always a human judgement call. Which means the edge ultimately goes to well-crafted applications with convincing essays speaking directly to what scholarship committee's hope to hear. 
Want help with your application or getting a scholarship? Contact us