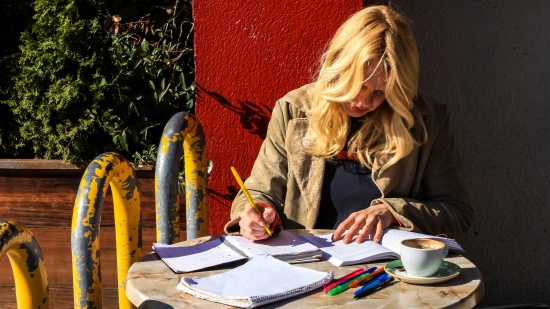 Read read read.... READ ABOUT EVERYTHING!
Many people look at the reading section of the TOEFL and feel completely overwhelmed. I remember when I first begun teaching the exam, I asked myself, how do I get students engaged or excited about topics that, they may have never encountered, and have little or no interest in?
 For example, perhaps you have a extract on 'dinosaurs' and you find the topic so boring, that you find it very hard to understand what is being asked of you in this section or what is being said.
Well, here are a few TOEFL tips from me to you...
Become a detective. Practice with Non-TOEFL Articles (although recipes won't help!).  The Scientific American, the Economist, the New Yorker, and the New York Times opinion section are all good practice.
Everyday challenge yourself to go online or to iBooks and download free samples of variety of different types of texts, even if it's out of your comfort zone. Even if you think 'this definitely won't be featured in the test' then this is even more reason to read it. Taking yourself out of your comfort zone is essential in this test. ETS are constantly updating and making their tests harder, so you need to be ready for whatever challenges you may be presented with.
The students who score the highest are those who put in the most work and are most curious and excited about finding out all the details. Practice taking 3 key words from each paragraph, closing the text and then re formulating a summary (with as much detail as possible) about an article or text and then presenting it to a friend (or your teacher) and seeing if they understand the text as well as you did from your summary. Good luck!

Develop a system for recording unfamiliar words.Write each word on a card and mix up the cards each time you study them. Write the context (the sentence the word was used in) to help you learn correct word usage. Group the words according to topic or meaning and study the words as a list of related words. Review the new words on a regular basis so that you remember them.

Choose unfamiliar words from past TOEFL reading exams and try to guess what they mean from the words surrounding it, as well as using the context of the paragraph. This will help you stay calm during the exam when you come across words you do not know, as you will be well trained to make an educated guess.

For each reading passage, you have approximately 20 minutes, which for most people is just enough to finish the exercise and maybe check over your work. My advice for people who have trouble with time management is to do lots of timed reading practice before the test. Finishing a section in the right amount of time is a skill you must learn. Perfect practice makes perfect!
Here is a list of some of my favourite suggestions for reading:
The New York Times 
Science Times
The Ecologist 
TED Talks
The Guardian
The Independent
Good luck!
Rose Romain
Related TOEFL articles:
http://www.vinciaprep.com/en/blog/toefl-ibt-comment-mon-score-est-il-cal...
http://www.vinciaprep.com/fr/blog/toefl-ibt-comment-se-d%C3%A9roulent-le...
http://www.vinciaprep.com/fr/blog/toefl-speaking-section-tips
http://www.vinciaprep.com/fr/blog/toefl-tips
If you think you need help with the TOEFL feel free to contact us or check out our tutoring courses