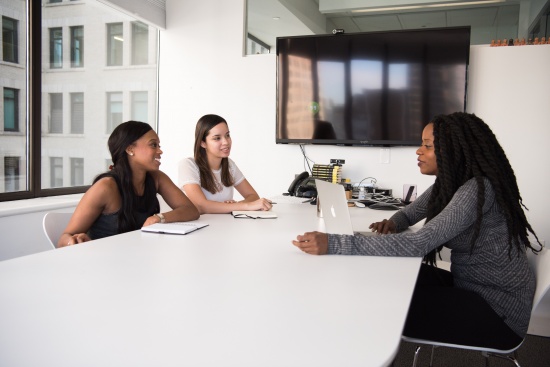 Most students usually find the speaking section to be the MOST challenging part of the TOEFL.
It can be very overwhelming, but if you work on your speaking skills consistently and carefully, studying for this part can also be the most rewarding for your English ability in general. The TOEFL speaking section tests your English in REAL time, and that is why, I believe, this test is such a great investment.
Aim:
To tests how proficient a student is at communicating in English by using the independent and integrated exercises.
Structure:
As I mentioned previously, The TOEFL speaking section is an extremely important part of the exam. Students are scored on a scale of 30 based on their recorded answers to six questions in this section. Each answer is evaluated by two graders on a scale of 1-4. The responses are scored on the basis of quality and strength.
The first two questions test general communication skills. They are based on general topics where students need to express their thoughts.
Question 1:  talk about experiences and ideas.
Question 2 : make a choice regarding an experience or theme.
(15 seconds to speak and 45 seconds to answer)
The third and fourth questions test a candidate's listening and speaking skills. You listen to a short audio piece and respond to the questions asked.
(you will have 45 seconds to read a passage and then you will either read or hear a new piece of information on the same subject.  You will then be asked a question about both of these pieces of information.  This is then followed by 30 seconds preparation time and 60 seconds to speak)
Questions 5 and 6 test a student's listening and speaking skills. You will listen to an audio clipping and the questions they put forth.
(20 seconds to prepare you answer and 60 seconds speaking time)
VINCIA TIPS
1. Listen carefully: Questions require a specific answer. Listen to the audio clippings and questions carefully to comprehend the exact question. This will help you frame your answer well.
2. Organize your thoughts: Jot down brief points you wish to stress in your answer. Use these as reference points. Don't read out sentences or memorize answers. Speak naturally. However, practice using a structure where you let the grader know exactly what you are going to say, and define your outline as you would an essay with a beginning middle and end. It might seem unnatural at first, but practice makes perfect!
3. Simple language: Don't try to use fancy sounding words and words you don't fully understand, or are unsure of.
4. Clarity: Students often worry about accent, but that's not something that is graded in the TOEFL speaking test. However, students must ensure that every word they speak is clear. Maintaining a rhythm, speaking every word with clarity and forcefully, and ensuring the syllables are all present bolsters scoring points. French students often cut off the last syllables, can have a negative effect on the listeners ability to understand what you are saying in the present perfect (among other problems).
5.Intonation and pauses: It's important that you pause between sentences. Don't be too fast or too slow. Intonate clearly while you speak.
6. Use effective conjunctions: Answers should flow naturally and with effective connecting phrases like 'Because', 'By this I mean', 'For instance', 'After that', 'So', etc.
7. Develop thought: Start by stating your answer for a given topic and develop on that thought. Give it an ending. Don't leave the concluding sentence hanging.
There are innumerable test samples and speaking test simulators available online. But an easier way is to choose simple topics yourself. Collate thoughts for 10-15 seconds and record your speech. The more you practice, the better your thought and speech processes co-ordinate.
Good luck!
If you think you need help with the TOEFL feel free to contact us or check out our tutoring courses
More TOEFL articles:
http://www.vinciaprep.com/en/blog/toefl-ibt-comment-mon-score-est-il-cal...
http://www.vinciaprep.com/fr/blog/toefl-ibt-comment-se-d%C3%A9roulent-le...
http://www.vinciaprep.com/en/blog/3-bons-plans-pour-pr%C3%A9parer-le-toe...
http://www.vinciaprep.com/fr/blog/toefl-reading-tips