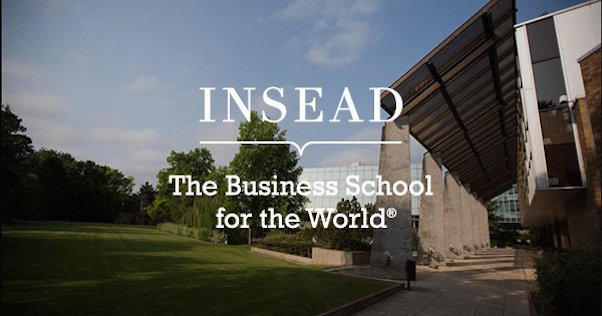 Need some inspiration to help you start your MBA application essays? Below you'll find some essays that helped one of students get admitted into INSEAD
Give a candid description of yourself (600 words max)
My experiences have taught me self-discovery and personal development. Like everyone, I have strengths and weaknesses. But I work hard to identify them, and make changes when needed.  
Examples of my strengths include optimism, enthusiasm, a taste for new experiences, and the dedication to see a project through to completion. These qualities have proved vital to my personal success, and once even led me to the jungles of Costa Rica. 
" Frank, in life, you should be interested in everything" said Jorre, the Belgium hyperpolyglot as he explained a plan for a Central America banana production business. I had only known him for two days but this motorsport engineering student's enthusiasm was already winning me over.
Later that same year, Jorre told me about another project - setting up the first wood pellet factory in Central America. I was the only one to believe in his objective and decided to help him realize it. We spent all of our free-time on it, laying down the business-plan, and going to Denmark to check out some equipment. More importantly, we made the project possible by convincing Dutch bankers to raise a million euros. 
After receiving funding I sacrificed my only two weeks of holiday to join Jorre in Costa-Rica. Looking at the muddy field that was to be our factory location, I began to question my utility. I was far away from my own field of expertise, and working in a language I was not comfortable with. But I found a useful role by recruiting workers and helping lay the factory foundation. Today, Jorre's profitable company is selling 1000 tons of wood pellets per month. The lessons I learned, the new experiences I encountered, and my friend's success all made our work worth it.
In Costa Rica my optimism and willingness to throw myself into an unknown situation turned out well. However, this is not always the case.
One of my first adventures abroad was a charity road-rally event in Morocco in 2006. We traversed the Sahara in a solar panel powered car that we built. Our car won the innovation prize and delivered kilos of pens, books, and computers to pupils in Ouarazazate. We initially undertook this project to discover a new place, and to establish a long-term partnership between a Moroccan school and a French one. Since then, pupils from the two continents continue exchanging mail and have built a meaningful relationship.
However, this project was made difficult by the fact that I was involved with many projects at the same time: being treasurer of my school career fair and then president of the annual prize-giving ceremony committee.  My optimism and enthusiasm had led me into a situation I wasn't fully prepared for – exposing the weaknesses of over-committing myself and not sufficiently preparing for negative outcomes.  
 We ended-up with a mountain of work towards the deadline. This increased pressure forced us to rush through some work. After countless hours of working day and night we still respected the deadlines. But the experience taught me to prioritize my commitments, analyze the drawbacks of any new projects, and develop contingency plans for negative eventualities. These are habits that I hope to solidify during my studies, particularly during group assignments.
These two experiences are perfect examples of other trips and projects I've been involved in from Bhutan to Congo that have raised my intellectual curiosity and awareness. It is also because of these experiences that I believe I will fit in well at INSEAD. Who knows, maybe I'll even get other INSEAD students enthusiastic in a project like banana production.
Describe two accomplishments (400 words max)
My greatest professional achievement was helping a Chinese racing partner win their first race. After four years of continued losses, investors threatened to stop funding. But my constant pleading led my boss to give me the green flag to go help them in Japan.
Upon arrival, it took the team and I half-an-hour to understand each other's names. We practiced pit stops, crucial to any victory, and it took 23 seconds: twice what it takes in Europe.  Improving the team's results suddenly seemed highly unlikely.
We spent days and nights training and upgrading the car with new performance parts. Being so motivated, I gained the driver's trust and managed to give them self-confidence.
Starting from such a difficult situation, we triumphed to win the first race in the team's history later that week-end. I knew I had achieved a great step in my team manager career. This was the first time I was fully responsible for a project, without supervision, and I knew then I could adapt to almost any situation.
My greatest personal achievement was climbing Mount Everest. We had cycled in Sicily, canoed in Canada and trekked through Jordan. However, a month after my racing trip to Japan my brother and I landed in Nepal with a much tougher challenge waiting for us: a ten-day hike up 10,000 vertical meters, with just the two of us and our 15kg backpacks.
We landed in Lukla, the world's most dangerous airport: a 450-meter long runway, stuck between a cliff and a precipice. We got out of the plane alone and started walking.  Within two hours we started to see the first gravestones for previous hikers around the path.
On the second hiking day, we skipped the safest option and tried to reach the next campsite.  This was a huge mistake. We ended up completely alone at night, frozen, and exhausted with still an hour to walk. If we didn't make the next campsite we would freeze.  The pressure we had put on ourselves to reach the top so quickly almost literally killed us.
Upon reaching the top we were struck by emotion.  This success was unlike any I had ever felt.  Even though we could have given up we never did.  Before facing Mount Everest I was completely unaware of the mental resources we found to keep going forward, but during that trip I discovered my abilities and my limits.
Describe a failure
My leadership experience has taught me that with the right attitude, failure can be an opportunity for self-discovery and personal development. One example, which highlights this principle was organizing my engineering school's annual prize giving ceremony: the most prestigious position a student could ask for. I accepted immediately, never imagining the trouble I would find myself in a year later.
As president I presided over a 15 person team for one year, charged with planning and executing the event. Managing a €150,000 budget and dealing with local law enforcement authorities was a new and intimidating challenge. In the end, we managed to throw a very special celebration on the Champs Elysees, pleasing the school's board and partners. Part of this success was due to the fact that I insisted on a heavy marketing budget. I covered this extra cost by raising an additional €50,000 from sponsors.  With this extra revenue, I projected a positive cash balance when the event was finished.
However, I had overestimated ticket sales. Instead of a surplus, the committee faced a €10,000 deficit. I had not envisioned such a scenario, and was unprepared for its challenges. Soon, letters from the bank and unpaid furnishers urging me to honor the debt were piling up. I somehow found a fraction of the missing cash by selling some furniture and material from the event, but I still had to leave an outstanding debt to the committee's next president. More importantly, I had lost credibility in the eyes of the team members and the director of studies.
What I learnt from this failure eventually proved to be more powerful than its direct consequences. I realized how being aware of my lack of experience and skills in areas outside my field of expertise is crucial. Had I been less self-reliant and asked for feedback on my budget planning, the catastrophe could have been avoided.
This failure helped develop my ability to prioritize, delegate tasks and see the big picture, all of which have been considerable assets in my evolution from engineer to manager.
I also created a system that helped advise future presidents, something I wished I had access to at the beginning of the year.
Discuss your short term and long term goals
The most important career choice is to pick a job one is passionate about. Since I was a child, it has been my dream to work in the highest levels of the Formula One racing industry. Together with my extensive on-the-job experience in that field,  the management skills gained at INSEAD would help me achieve that goal.
I was only 9 and far away from Brazil when, legendary driver Ayrton Senna died. Despite the distance, as I watched the memorial on television - I felt bereaved. The image of three million mourners in the streets of Sao Paulo was breathtaking. I never missed a Formula1 race - not even the Japanese Grand Prix at 4am. It was my childhood dream to become the leader that congratulates the driver and team after a Grand Prix victory.
I've been hard at work making this dream turn into reality. I started 6 years ago as an engineer in Monaco. Since then, I've climbed the motorsport business hierarchy, from 2nd engineer to manager in the best European team.
Two classic career paths are before me: a pure technician in a Formula One Team, or a manager of a low-sized racing team. I'm targeting a much less common trajectory: a wide-scope managing position in a top-level racing company. Ideally, after my MBA I would be a department manager within a F1 Team - heading a technical department, supervising approximately 35 engineers, establishing financial and technical objectives, and managing budget resources.
Enthusiastic feedback from MBA Engineer Alex Burns, today Williams F1 CEO and an internship offer from Lotus F1 CEO Patrick Louis (MBA 84), who was delighted with my project, reinforced my long-term objective of following their paths and realizing my dream of being on the other side of the winning driver's hug.
Have you ever experienced culture shock? What insights did you gain? (250 words)
I have experienced culture shock and used the experience to develop my intercultural skills.
When living in Malaysia, I was often traveling to Japan to deal with suppliers. Communication with them was sometimes difficult, but this issue was far easier to deal with than their decision making process – which I thought was too slow and cautious. 
On March 11th 2011 I was in a taxi underneath a bridge in Japan when the Earth started to tremble. The roaring grew louder and I implored the driver to move. We needed to go somewhere safe!  But to my immense surprise, the driver refused. The traffic light was red and even the most powerful earthquake in Japan's history was not a sufficient reason to by-pass the law. It was then I realised just how deep the respect for order is in Japanese culture.
This event helped me revaluate my feelings towards my Japanese colleagues. I realized that their caution was what made them more reliable suppliers than others I had worked with.  Better awareness of their practices and the commitment that I showed by staying in their country after the quake lead to increased trust and smoother business exchanges.
This dramatic event not only changed my way of approaching the Japanese culture but also others groups of people. I have acquired the ability to distinguish, value, and use the constructive characteristics of those around me and build up a positive working or social atmosphere despite differences in how others think.