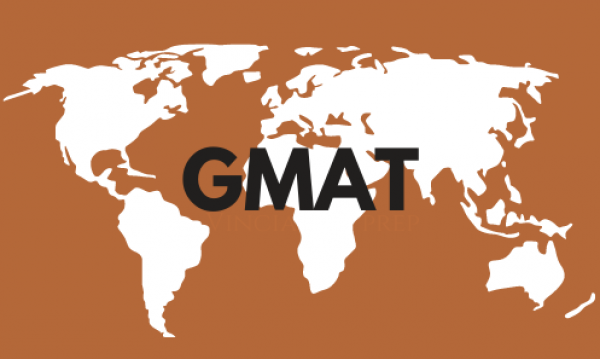 What is GMAT?
Everything you need to know about the test format, scoring, registration, and price as of 2021.
The GMAT™ is everywhere when you are preparing to apply for business school. It's a 3 hour and 7 minute multiple choice test from the Graduate Management Admission Council (GMAC). It is meant to judge just how prepared you are for an MBA. Questions test skills in mathematics, data analysis, writing, and problem solving. Your GMAT score is used by admission committees along with your work experience, grades, CV, interviews, and letters of recommendation to better judge if you are a good fit for an MBA, EMBA, Masters in Finance, or Business program.
HOW IS THE GMAT STRUCTURED
The GMAT is divided into four parts:
1. A 30-minute Analytical Writing Assessment. - One written task to show your ability to communicate your thoughts and form arguments. (scored from 0 to 6)
2. A 30-minute Integrated Reasoning section. - 12 multiple choice questions designed to test how well you read data. (scored from 1-8)
3. A 62-minute Quantitative section. - 31 multiple choice questions that test your ability to reason and make conclusions. (scored from 0 to 60, but a 51 is the highest score you can get.)
4. A 65-minute Verbal section. - 36 multiple choice questions to test how you interpret written material and how well you can correct texts. (scored from 0-60, but a 51 is the highest score you can get.)
Before starting the test, test takers can choose the order in which they will pass the different sections. The following three options for the exam's order will be available:
Analytical Writing Assessment, Integrated Reasoning, Quantitative, Verbal (original order)
Verbal, Quantitative, Integrated Reasoning, Analytical Writing Assessment
Quantitative, Verbal, Integrated Reasoning, Analytical Writing Assessment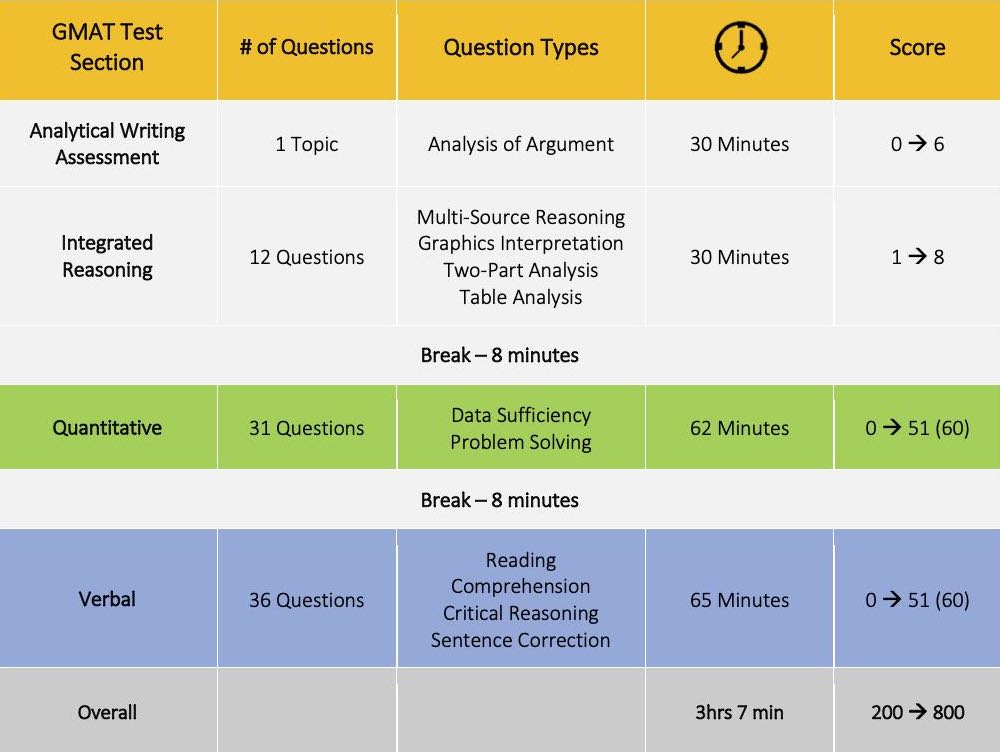 THE ANALYTICAL WRITING ASSESSMENT (AWA SECTION)
The GMAT AWA is scored separately from the other sections, meaning that it isn't used to calculate your 200-800 point score. While the AWA is not unimportant, it isn't considered as crucial as the scores for the Quant and Verbal sections. At Vincia Prep, we have never seen a student rejected because of their AWA score, but a low total score for the GMAT can exclude a student from many MBA programs. Still, colleges want to see proof of a candidate's ability to express themselves in writing. Test takers should shoot for scoring at least a 4 out of 6 on this section. In this part of the exam there is a paragraph that presents an argument. Then the test taker's job is to analyze the validity of this argument. Did the author provide enough evidence? Is their line of reasoning logical? Remember, there is no need for tons of knowledge on the subject to complete this section. There is no need to present a personal opinion either. What is important is the ability to break down, evaluate, and critique a text in 30 minutes.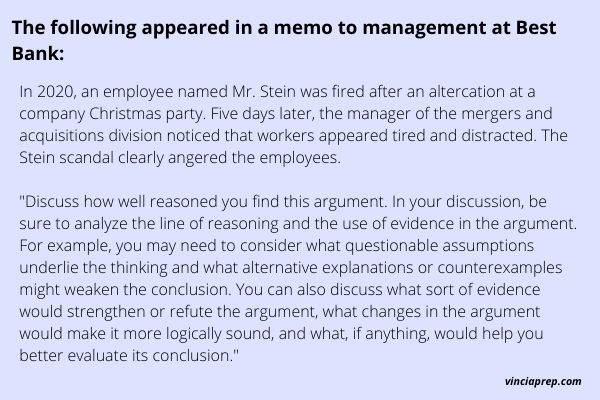 The essay will be scored by both a computer and a human grader. An average of these two scores is made for the final score. In the event that there is a big difference between the two scoring systems, another human grader will read the essay and give a final score.
THE INTEGRATED REASONING (IR) SECTION
The IR section tests the ability to join multiple data sources to solve complex problems. Test takers must use graphics, sections of text, and figures from different sources to create a response. This section contains four question types which are combined for a total of 12. The score is then put into an algorithm that will give a final score between 0 and 8. Some questions will require multiple answers, so use time wisely. Test takers only have 30 minutes to complete the IR section. As with the AWA, the IR section is graded separately from the overall GMAT score. This is why it's generally considered to be less important. Again, we have never had a student be asked to retake the test due to a low score in this section. Still, many schools do look at this score so aim to get at least a 5/8. Since the IR and AWA sections are not as important as the total GMAT score, consider doing them last. 
The 4 question types possible are:
1. Multi-Source Reasoning. - You are given data in different formats from many sources. You then must analyze the data for any possible contradictions, correlations, or outliers. Be on the lookout for unnecessary information meant to throw you off.
2. Table Analysis- Determines your ability to analyze data presented with a table. You are meant to distinguish what data is relevant or meets certain guidelines.
3. Graphics Interpretation - You must interpret information that is presented in a graph. The selected graph could vary between multiple styles: bar chart, pie chart, scatter plot, x/y, statistical curve, etc.
4. Two-Part Analysis - This style of question measures your ability to solve multi-part problems. You will need to be able to solve simultaneous equations, evaluate compromises, and evaluate possible relationships between two subjects.
THE QUANTITATIVE AND VERBAL SECTIONS ON THE GMAT
These two sections of the GMAT are the most important. They make up the computer adaptive section of the test. This means that the questions become harder or easier based on the accuracy of previous answers. The final overall score between 200-800 points comes from only these two parts of the exam. So it's wise to dedicate the majority of study time to these two portions. Yet still, the school rankings are determined by the overall GMAT score of the admitted students. This is why the Quantitative and Verbal sections are more important. The IR and AWA sections are not part of the school rankings.
In the Quantitative section, test takers must think mathematically, solve quantitative problems, and interpret graphs. There are two types of questions: problem solving and data sufficiency.
Problem Solving on the GMAT
Here test takers must use analytical reasoning to find the answer to quantitative problems, then select the best answer amongst five answer choices.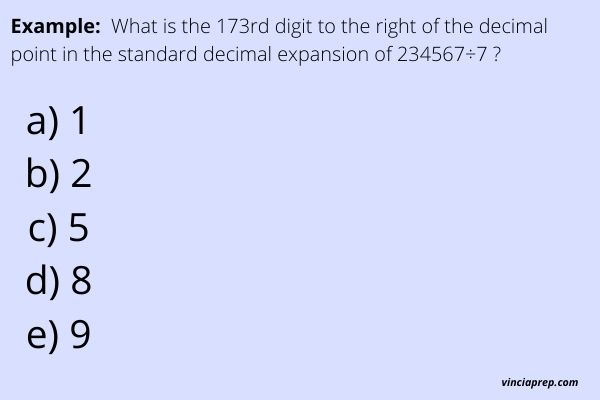 See the problem solving answer here. Or contact us for a full free online test and personalised analysis by our GMAT coach who has more than 10 years of experience.
Data Sufficiency on the GMAT 
In data sufficiency problems, test takers will be given a question and then two statements. Using the data provided in the statements, plus general knowledge, they must then decide if there is enough data to answer the question. For a complete explanation of data sufficiency questions, check out this article.
Example:

See the test answers here. Or contact us for a full free online test and personalised analysis by our GMAT coach who has more than 10 years of experience.
Verbal Reasoning section on the GMAT
In this section you will show how well you are able to grasp a text by examining its arguments.  You will then be asked to correct written material in order to better express an idea.
There are three types of questions: Reading Comprehension, Critical Reasoning, and Sentence Correction. 
Reading Comprehension on the GMAT
Here you will be given a passage that comes with questions asking you to identify main ideas and supporting details, interpret the material, and then infer your own conclusion. The passage could discuss a range of topics, anything from social science, the humanities, physical science, or business.
Example: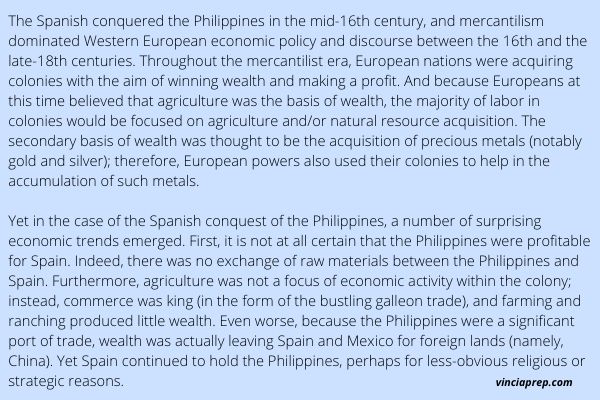 Questions 1-3 refer to the passage above.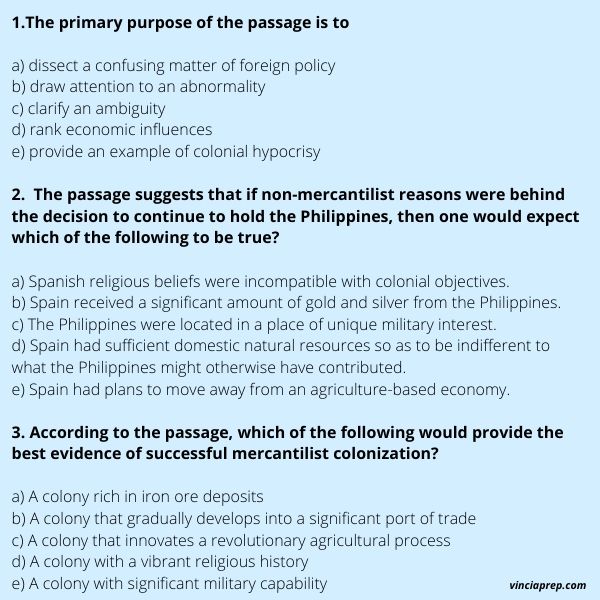 See the answers to the reading comprehension questions here. Or contact us for a full free online test and personalised analysis by our GMAT coach who has more than 10 years of experience.
Critical Reasoning on the GMAT
Here you must formulate arguments, evaluate a given argument, or develop a plan of action in response to a short reading passage. The text is usually no more than 100 words and is followed by a question that asks you which of the five answers supports or disproves an argument.
Example: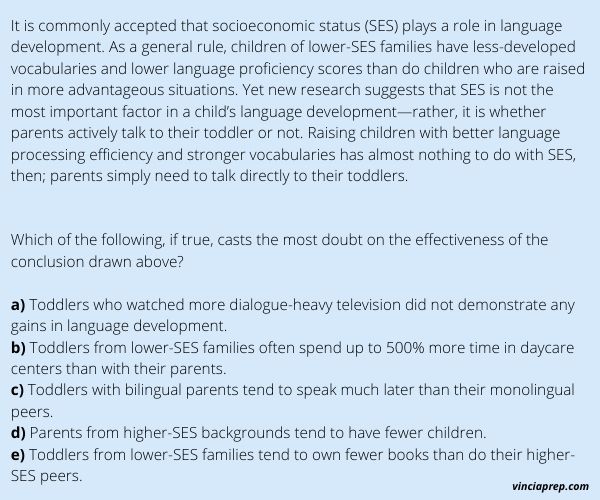 See the answer to the Critical reasoning question here. Or contact us for a full free online test and personalised analysis by our GMAT coach who has more than 10 years of experience.
Sentence Correction on the GMAT
These questions measure your language proficiency. A sentence will be presented with a specific part underlined. Beneath the sentence there will be five possible ways to phrase the underlined section. You must consider grammar, word choice, and overall structure to determine which answer makes the sentence more effective.
Example: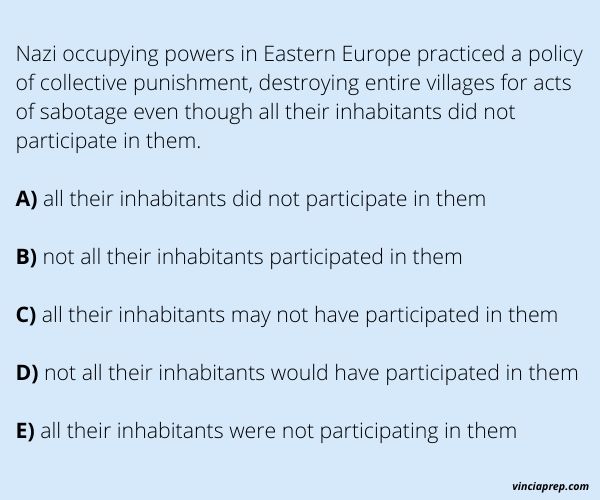 See the answer to the Sentence correction question here. Or contact us for a full free online test and personalised analysis by our GMAT coach who has more than 10 years of experience.
WHAT IS A COMPUTER ADAPTIVE TEST?
A unique part of the GMAT is that the Quant and Verbal sections are computer adaptive. This means that the questions adapt to your ability level. In other words, the test becomes easier or harder based on your answers. Wrong answers will lead to simpler questions. Correct answers will lead to tougher questions. It is impossible to go back and change an answer once submitted. Any unanswered questions will count against you. A special algorithm is used to count the final score. This algorithm doesn't just consider the accuracy of each answer. It must consider the difficulty level of each question. The more difficult questions you answer right, the better. 
WHAT IS A GOOD STRATEGY FOR THE GMAT?
Strategy and thorough preparation are both essential when taking the GMAT. Skipping questions isn't allowed. It's important to avoid skipping because you could always guess the right answer. Educated guessing is an important part of taking the test. The most important thing to remember is to pace yourself. You do not want to waste time answering questions that you find difficult. 
On average, you should spend your time this way:
- 2 minutes/question on the math section
- 1 minute and 5 seconds/ a sentence correction question
- 2 minutes/a critical reasoning question
- 6 to 8 minutes/a reading comprehension passage (3 to 4 questions)
Leaving the exam with unanswered questions will negatively impact your final score. The test penalizes you two times for not completing the exam. Once for getting the questions wrong, and then a second time for not finishing. They do this because you should always try to guess the answers to the questions. If you don't, they want to penalize you for not thinking about this properly. The computer adaptive aspect to the GMAT is a serious challenge. The good news is that the skills tested by the exam can be developed over time.
Again, the IR and AWA sections are not considered to be as important as your math and verbal scores. This means that you should probably do the IR and AWA sections last. We've seen that students generally score 20 points higher on their test if they leave the IR and AWA sections to the end.
The one exception to this rule is for those who are nervous test takers. It helps to be honest with yourself when considering this question. Some stress is normal and can be positive. However, it's not beneficial if you end up feeling panicked when sitting for the exam. If you fit into this profile of a nervous tester, you might find it better to give yourself time to ease into the test. If you start with the IR and AWA sections first, you can give yourself more time to calm down.  This can help you build confidence. After all, a successful strategy for conquering the GMAT doesn't just include working on practical skills. It also includes serious mental preparation. If you're feeling too anxious right before or during the test, it's possible that this could have a negative impact on your score.
HOW IS THE GMAT SCORED?
Each of the four exam sections are given a scaled score and percentile rank. However, your math and verbal score will be combined by a specific algorithm to give you an overall GMAT score.
See the score charts below: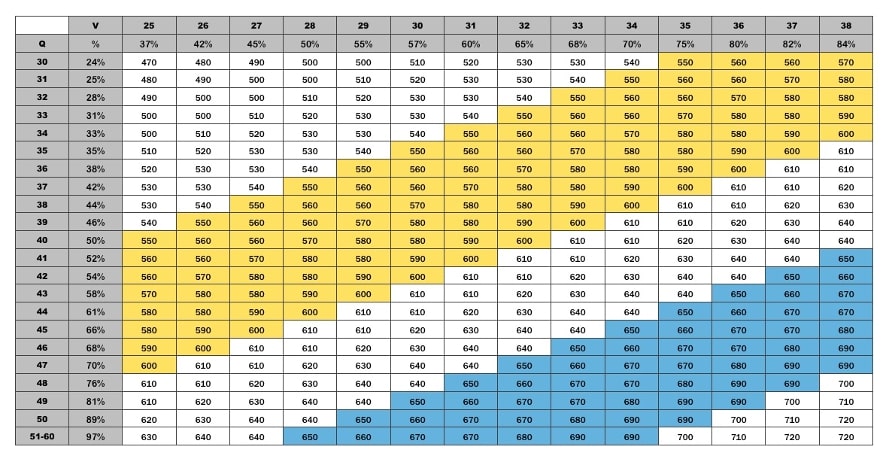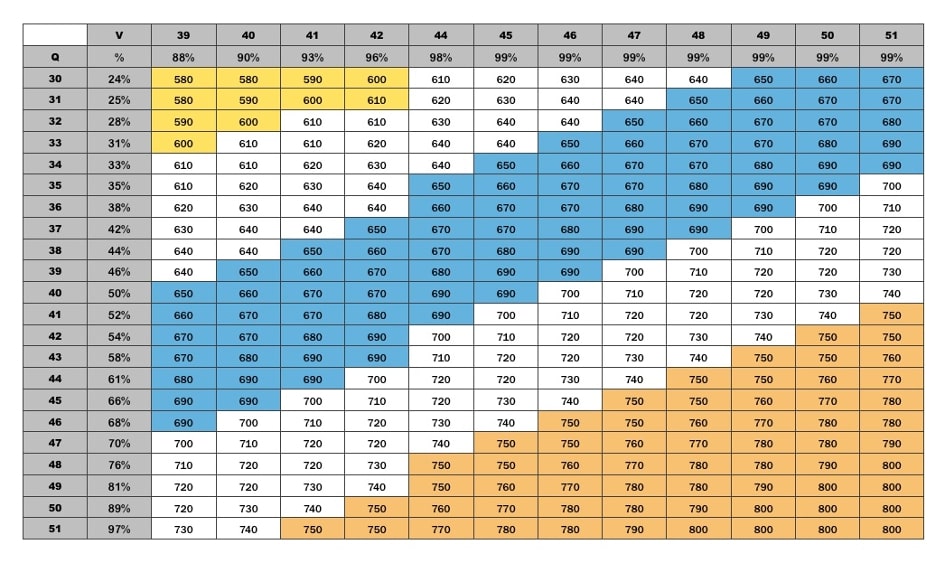 When you finish the exam, you will be given an unofficial score report that looks like this:

Your final score for the GMAT can fall from 200-800 points. Do keep in mind that it is not a pass/fail exam. At the end of the test, you receive a print out of your unofficial score. In the event that you are not happy with your results, see if you have time to re-take the test at a later date. If yes, you can cancel your score and the schools you apply to will not see the results. If you are satisfied, an official version with your AWA results will be mailed to you within 20 calendar days. Do note that most schools accept your unofficial score while waiting for your official score to come in the mail. If you're short on time, you should check with the programs that you're applying to and see if they will accept the unofficial score.
What is a good GMAT score?
This depends on what school you want to get into and who your competition is. If you want to get into a top 20 business school, the average GMAT score is around a 720. This doesn't necessarily mean that you have to score a 720 on the GMAT to get into a top school. After all, your competition might also be scoring a 720. For example, there are fewer women candidates that apply to MBA programs than male candidates. In our experience, women can be admitted to schools with a GMAT score 20 points below an equally qualified male. If you're from an under-represented country or background you can also have a lower GMAT score. For example, we had a candidate accepted to a top 5 business school with a 560 on the GMAT. This was because of her unique background.
| | |
| --- | --- |
| Percentile | Total GMAT Score* |
| Top 10% of all test takers | 710 |
| Top 27% of all test takers | 650 |
| Top 45% of all test takers | 600 |
| Below 50th percentile of all test takers | 570 |
The above percentiles were made available by GMAC for test takers between 2015-2018
WHEN SHOULD I REGISTER FOR THE GMAT?
For GMAT registration, September to December is the busy season. This is because the 2nd round of most Fall deadlines for MBA programs are in December and January. Generally speaking, you don't want to apply after the second round. The exam can be taken any day of the week in most places (including Sunday). In theory, you can register anytime 24 hours prior to the exam. However, there are limited places for each testing session. It's best to register at least 1 month in advance during the off-season, and at least 2 months in advance during the high season. You can take the GMAT once every 16 days, up to 5 times within a year and up to 8 times total.
HOW MUCH DOES THE GMAT COST?
Registration for the GMAT costs $275 in the US and as of August 2020 300€ (after taxes) in Europe
Your GMAT scores are valid for 5 years. So, if you just finished school or you're in between jobs, now is a great time to start studying. You can always use the results years later. 
HOW DO I REGISTER FOR THE GMAT?
To register you'll need to follow the following steps:
Step 1: Sign up on www.mba.com/exams.
Step 2: Start the GMAT registration process.
Step 3: Enter your personal information.
Step 4: Enter optional information.
Step 5: Verify Your Profile.
Step 6: Find a GMAT center near you using their testing center finder
Step 7: Schedule your GMAT exam
Step 8: Pay the GMAT registration fee
One of the annoying points about registering for the GMAT is that they don't tell you where the testing centers are until after you create your account and start the registration process. To find other testing centers in France, Belgium, and England you can look at our article about GMAT testing centers . In Paris you can take the GMAT at one of these locations:
IBS GLOBAL
42-52 Rue de l'Aqueduc
75010 Paris
Paris, France
Phone:
+33 1 42 80 38 39
Pearson Professional Centres-Paris, France
15 rue Henri Rol-Tanguy
TERRA NOVA II Building
5th Floor
93100 Montreuil
Paris, France
Phone:
+33 1 43 62 30 90
Furthermore, our previous students have told us that the testing center in Montreuil is calmer and generally nicer. If you're taking the test in Paris, you should try to enroll there.
Can I postpone or cancel my GMAT exam after I register?
Yes, you can postpone or cancel your exam after you register for the GMAT. If you postpone your exam you will have to pay a fee between $50 and $150. If you cancel you'll have to pay between $150 and $200. The exact fees are shown below. However, in France, there is the a retraction law that states that you can get a refund within 14 days of making any purchase without a contract. In the past several years we have had students successfully get a full refund after using this law even though they were initially told they would be charged a fee.
Reschedule Fee Tiers:
1 to 14 days prior to appointment: $150
15 to 60 days prior to appointment: $100
More than 60 days prior to appointment: $50
Cancel Fee Tiers:
Within 24 hours of appointment: $275 (no refund)
1 to 14 days prior to appointment: $200 ($50 refund)
15 to 60 days prior to appointment: $175 ($75 refund)
More than 60 days prior to appointment: $150 ($100 refund)
How long does it take to get your GMAT results?
After you take the test, you'll immediately see your score out of 800 and the testing center will print out your unofficial report card. This is report is accepted by most schools until they receive your official report which generally takes two to 3 weeks from the test date to arrive. If you don't like your score, you can cancel it and the school's you apply to will never see the results (since 2015).
Ready to get started?
So you've started to study a little. You have maybe a GMAT app on your phone. Maybe you bought a GMAT prep book, but are you ready to take it to the next level? Consider private tutoring! 
Contact us for your a full free practice test, and a personalised analysis and study plan by our top GMAT coach who has more than 10 years of experience