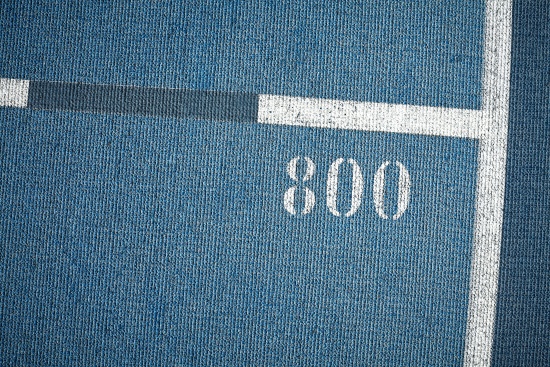 Many test takers believe achieving an 800—or at least a score somewhere in the 98th or 99th percentile is important to get into top schools. However, the reality is that to get into even the best masters and MBA programs you don't need a score in the 99th percentile (let alone a 800/800). In fact, many schools reject applicants with this kind of extreme score. Sounds crazy? It's true, and the reason why is because the GMAT is typically used more as a screening tool. That is, while the GMAT does help your application a little bit, it is used more as a method to keep you out of a school, whereas your school essays, letters of recommendation and interviews all help you get in.

 
Schools will compare you to other applicants like you
When applying to an MBA or Masters program, your main competition is usually other applicants that share certain characteristics (socioeconomic, cultural, experiential etc) with you. This means that, if a French male investment banker wishes to apply to the INSEAD program, his main competition for a place in the school are other French males who are investment bankers (or professional equivalents). Since nearly every French person of a certain professional background attempts to get in to INSEAD, and the program only accepts around 10% of any one nationality, this would mean that a person falling within these applicant parameters would face some stiff competition (in this scenario, an applicant would need to secure a GMAT score in the region of 700 and 740 as all of the competitors are likely to have a score of around 720 in addition to polished professional profiles.)
On the other hand, if a French female—a consultant for McKinsey perhaps—wishes to apply to Columbia's MBA program, she would not need to achieve the school high 'average' score of 720 on the GMAT; this is because there would not be many other students similar to this applicant's profile (proportionally speaking, there are relatively fewer French applicants to American universities and even fewer women applying to MBAs than men). From experience, I've had many students secure places in the top MBA and Masters programs who scored within the 650 to 690 region on the GMAT by simply applying to the schools where we knew they would have a competitive advantage.
Scoring within a competitive range
As we've established, you do not need a GMAT score of 800 to get into your chosen school. However, it would be to your advantage to secure a score within the school's 80% range; which is to say, you would need to receive a score similar to (or better than) 80% of applicants for your desired course. For most top schools, this means getting at least a 650 on the GMAT (statistically speaking, there is a huge cut off at the 650 level). If you achieve a 630 on the GMAT and want to get into a top 10 school—but you're not the son of a wealthy foreign diplomat—you should probably retake the test and attempt to secure a 650 at the very least.
Once you get a score within the school's range, you'll need to consider the likelihood and percentage of other applicants that are similar to you in terms of social, economic and professional standing. So if you scored below the average on the GMAT, but you're a 'less common' candidate, quit worrying about your test score and focus your attention on what really matters now: those all-important application essays, and letters of recommendation!
(If you're just now starting to work on the GMAT, check out how to get started or even sign up for a GMAT course in Paris).
Best of luck!
Good Luck!