Interview Preparation: Putting your best face forward in the Admissions Process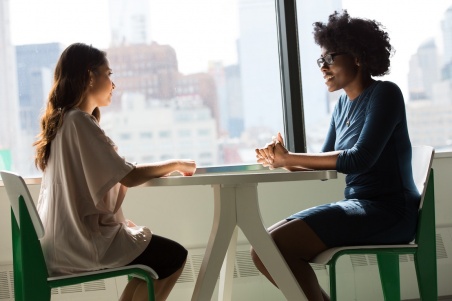 All top graduate management programs consider the interview an important part of the admissions process.
Generally, it allows admissions committees to better understand a candidate outside of the elements of a pre-selection phase, which normally consists of standardized testing, essays, transcripts and referrals.
In a sense, the interview brings it all together before the committee makes a final judgement on your application.
So, what can you do to prepare yourself for this often final and always important step in the admissions process?
Based on a survey of highly selective MBA programs like INSEAD, HEC, ESADE and IMD, there are some universal preparations you can make towards better preparing yourself.
Here are three key things you can do to prepare:
Preparation #1: the most universal, basic and important preparation is to be able to clearly understand and communicate yourself in a relevant manner. This means practice.
If you've put in all the hard work you've needed to perform in your written essays, they can serve as an excellent map in this respect. Depending on the school, the questions from the essays probe the essential elements schools are interested in knowing about you.
Take for example, INSEAD MBA's first essay question, which references personal or person three times in one long-winded sentence. Based on this, it would not be a great inference to say INSEAD wants to know about you as a person – not just your GMAT, TOEFL score or CV.
"Give a candid description of yourself (who are you as a person), stressing the personal characteristics you feel to be your strengths and weaknesses and the main factors which have influenced your personal development, giving examples when necessary."
Whether it's more professionally or personally oriented, it is highly probable interviewers will start with this type of broad-based, getting-to-know-you type question as a kind of leaping-off point. That can give you an opportunity to develop a concise and conscientious response. 
Again, the essay answers can serve as a map because hopefully you have given the admissions committee persuasive material that included the most compelling and/or unique themes and examples. So, you will likely want to repeat this information to the interviewer.
Preparation #2: Know your interviewers.
MBA programs at INSEAD and HEC both utilize at least two separate interviews of a candidate from a pool of alumni volunteer interviewers while ESADE and IMD use paid admissions staff to conduct interviews.
There are several reasons why these four schools utilize two different types of interviewers but its worth noting INSEAD's and HEC's large class sizes of around 600 and 300 respectively mean alumni end up helping more overall than the alumni at schools with the smaller class sizes like IMD (90) and ESADE (140). 
With alumni interviewers, it is perhaps even more important to research your potential interviewer as much as possible. At the most basic level, alumni interviewers are conducting interviews based on a personal commitment rather than staff who are required to conduct the interview solely on the basis of their professional commitment.
What does that mean?
You will likely fare better developing a more personal curiosity for an alumni interviewer than an admissions officer who has conducted countless interviews.
Sidenote on Video:
INSEAD also utilizes an additional video interview as part of its admissions process. Over the past decade, video interviews are growing in popularity and are present at other MBA programs like MIT, Kellogg and Yale.
Given the only research on an MBA video interview you can conduct by yourself is simply scouring the internet for cribbed questions, it's still good to understand the format and practice that format with recorded videos.
Preparation #3: Expect the unexpected and handle the tough parts by returning to key points you want to convey.
The repetition of your poised, self-summary and developing understanding and even curiosity in your interviewer profile may get you to a basic level of preparedness.
But since an interview's precise path isn't fully predetermined, you're not prepared until you consider an unexpected question or reaction and the correct way to respond to it.
The most effective mantra is to stay cool. Easier said than done. But, if you get rattled in an interview its essential to remember to return to the key messages you want to convey.
Usually it's good to have at least 3 points you believe you will be valuable to the institution and more precisely to your classmates during and after the program. Generally, within reason, the more convincing points you have the better.
As referenced before, the essays should give you a map to these key points. But, make sure you're able to convey these key points in a few words.
Therefore, if the interview gets into an unexpected place or topic, you can always push back to the key points you were looking to transmit.