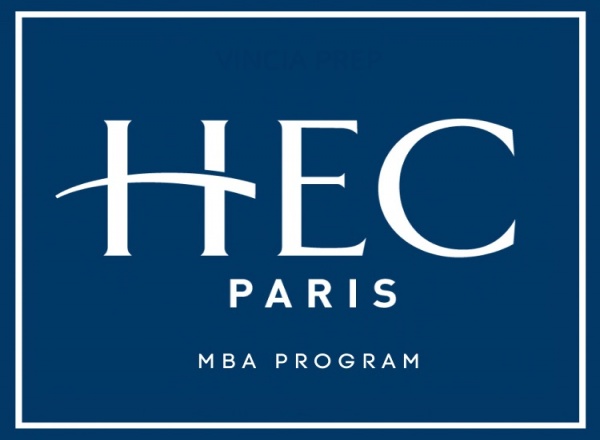 Choosing the HEC MBA program
Choosing an MBA program was an overwhelming task that required reviewing locations, fee costs, course duration, graduate opportunities, international student body and extracurricular activities.
In terms of location, I wanted a school in a country that is near to my continent, Africa, whereby I could easily and quickly fly back. I also liked the ease of travelling in the EU and enjoyed French culture. After analysing location, proximity to Africa and lifestyle benefits, Paris won over the US MBA programs.
On issues of cost, the HEC Paris MBA was affordable in comparison to the US based programs which would cost more than USD 100, 000 unlike HEC Paris fees of 42, 500 euros (in 2013, the year I joined). In addition I received funding from HEC through a scholarship for Women of Excellence that paid off a part of my fees.
How is the HEC MBA formatted?
There are two annual intakes: January and September.  I joined in the September 2013 intake.
HEC Paris is an excellent option for individuals who want to spend time in school to prepare to return to the job market, as the full-time program is 16 months. This is an ideal time to research prospective employers. The program is divided into two sections: an eight-month fundamental phase and an eight-month customized phase.
The fundamental phase covers the core modules of the program which include corporate finance and marketing. The customized phase offers a large selection of options such as an internship or a written project. Here, individuals can choose their own path through electives, specializations (such as entrepreneurship, sustainability & disruptive innovation) and international exchange programs.
For students who want to change location, there is an option of pursuing international exchanges with universities in China, US, Europe, Spain and Asia.
I pursued the Luxury Strategy program taught by Jean-Noël Kapferer, who created the luxury strategies that are used globally by companies such as Gucci and Hermés. The program was sponsored by the Kering Group with classroom and experimental classes led by professors, CEOs and directors from luxury companies.
Getting admitted into HEC Paris
I liked the HEC application process best since it focused on career plans and work life balance. It was interesting, creative and felt well rounded in comparison to the applications of the US based MBA institutions which focus highly on the career path.
In addition, one was required to create a presentation on a subject of their interest. I presented Fela Kuti, one of Nigeria's great musicians. After completing the online application, I had a verbal interview with two alumni members on my hobbies, my background, career goals and Fela Kuti. This process gave a human side to the school and showcased the values it embraces which aligned with mine.
The program has a large international student intake of at least 90% from China, India, South Africa, US, Italy, Peru and Brazil with 34% of the intake being female. The students have diverse backgrounds from piano players, ballet dancers, sport professionals and the traditional industries like banking. The diversity in professions and nationalities enables the development of soft skills while expanding your network globally. In total, the classes have 274 students with an average age of 30 and average work experience of 6 years.
Paying for the HEC MBA
HEC Paris has the ability to offer more than € 1, 000, 000 in aid annually and receives generous support from the HEC Foundation that provides the scholarships.
Many of the scholarship programs varying from €14,000 to €33,000 are for women or people from underdeveloped countries such as the Eiffel scholarship, Forté Foundation and the Fondation Rainbow Bridge.
Life outside the MBA class
I enjoyed life off campus for several reasons. I had a great social life through HEC clubs such as Marketing, Africa club and the luxury club. The campus is large with a large range of activities including swimming, golf, and tennis. One can also indulge in the cultural events from different countries and events with other MBA institutions.
The life after the HEC MBA
There are several events created by the HEC alumni association that take place globally for alumni, a group of more than 60, 000 members. The alumni have helped me greatly in creating social networks and provided continuous avenues to network through knowledge forums held at the campus and also the alumni centre in Paris. The alumni network is strong and provides great support for past MBA students. For example, through the alumni, I have received various consulting opportunities from former MBA students whom I met at alumni events,
What Could have been better?
Overall, I highly enjoyed the program, though,  there a few things that I wished were different. First of all, location. It takes over an hour to get into Paris with public transportation, and about 30minutes by car if the traffic isn't bad. The trains to Jouy en Josas are regional trains that end after 11pm, and this can make it challenging to go to networking events or to enjoy a social life during the week. On the other hand, every Friday, Saturday and Sunday, there was a late-night bus that took and brought students back to campus. Furthermore, the fact that the campus is in Jouy en Josas which is between Versailles and Paris made it fantastic for, picnics, exercise, quiet study, and walks by their huge lake. 
In terms of education, we went through a lot of case studies. Coming from a developing country, some of these case studies are not applicable to our business environment as the challenges are wide ranging from challenged infrastructure, corruption, poverty and different policies and tax regimes. It would have been interesting to have more case studies from India, China, Russia, Africa (Nigeria, Kenya and South Africa) which would have been more suited to the needs of students from less developed countries. Indeed, given that a fair number of students were not from the US or Europe this would have been a welcomed improvement.
By Njeri Maina